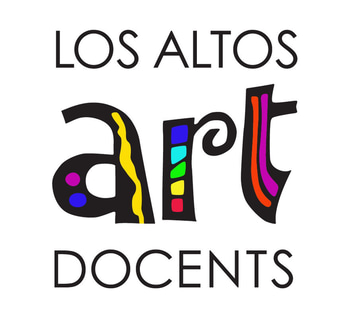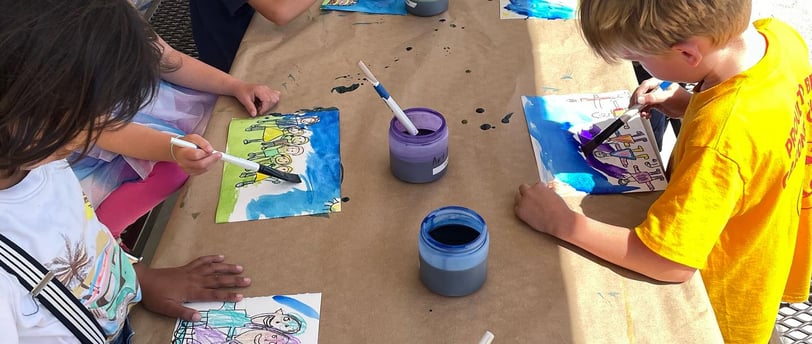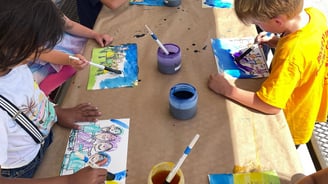 Los Altos Art Docents is a volunteer art program that aims to foster a love for art among elementary school children. Our goal is to provide students with opportunities to explore and appreciate art, develop visual literacy skills, and unleash their creativity. Through engaging lessons and hands-on activities, we strive to make art an integral part of their education and personal growth.
Building on pinch pot techniques learned in Kindergarten, students will create a fish sculpture using pull-out and add-on techniques. Art elements of line, texture, form, and shape help students create the specific characteristics of their fish. Everyday tools are used to incise patterns, scales, and fins.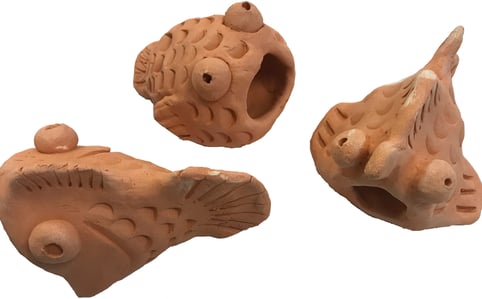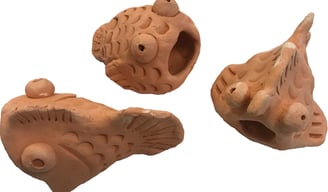 By comparing and contrasting scenes from different cultures, times, and places around the world, students recognize that some aspects of people, places, and things change over time while others stay the same. First graders will draw and paint their family enjoying a favorite activity. drawing their own family enjoying a favorite activity.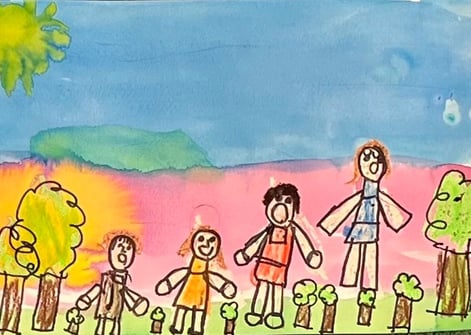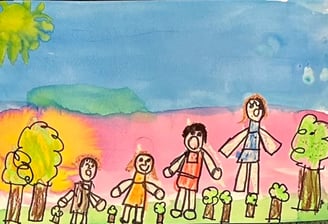 Students are shown reproductions of flowers by famous artists and discuss the importance of plants and flowers. They use scissors to sculpt paper flowers using free-form cutting and folded paper techniques to create a stunning class bouquet. Ties into the science curriculum study of plants and the math concept of symmetry.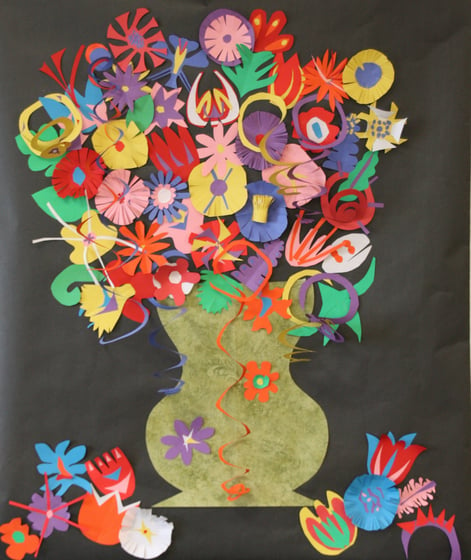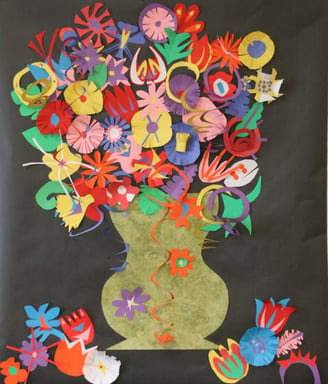 Students are introduced to a simple form of printmaking and the artist Andy Warhol. Students create a face on a Styrofoam plate and make four prints of this design, experimenting with different color combinations. They incorporate the art elements of line, texture, color, shape, and space in their work.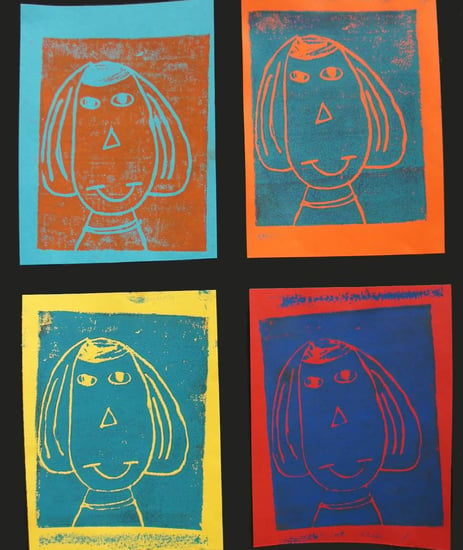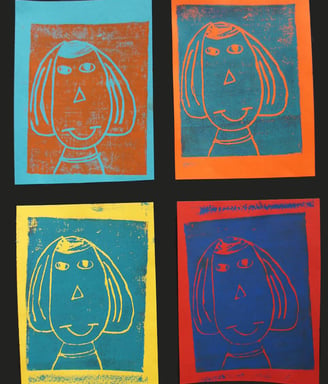 In this mixed media art lesson, inspired by the work of Eric Carle, 1st graders create a cut-paper collage butterfly with painted paper. Then they pay it forward and create textured papers with paint and a variety of texture tools for other students to use.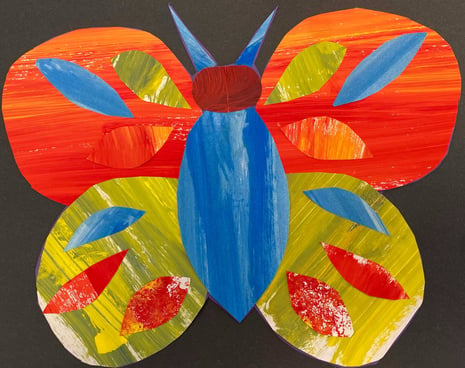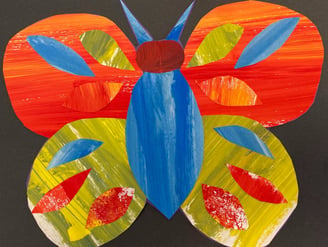 Students combine sketching and watercolor techniques to create their own fantasy animal painting. Techniques include using two colors on a brush (mixing primary colors to get secondary colors), pull stroke, squiggle stroke, and stipple stroke. Enhances the science curriculum study of animals.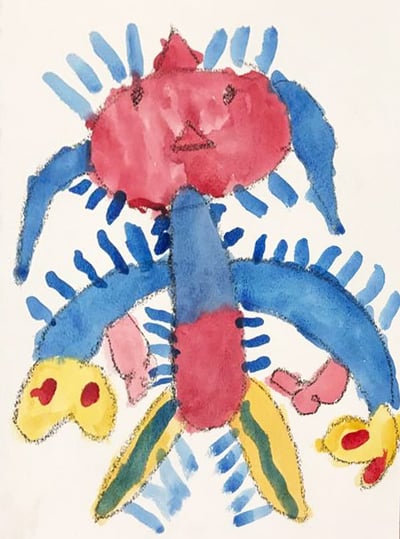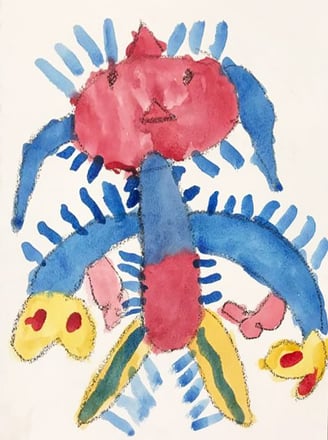 Inspiring creativity through art