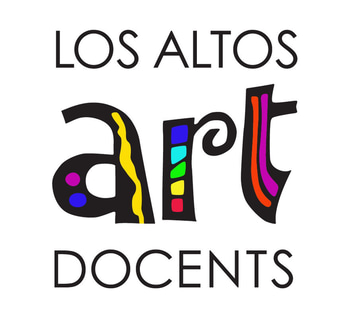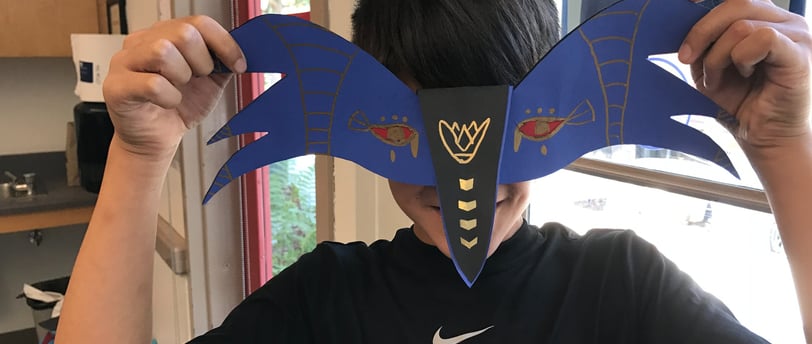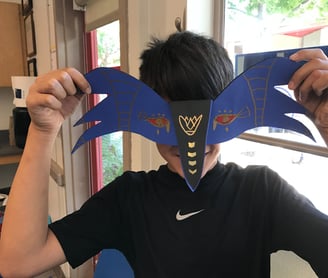 Los Altos Art Docents is a volunteer art program that aims to foster a love for art among elementary school children. Our goal is to provide students with opportunities to explore and appreciate art, develop visual literacy skills, and unleash their creativity. Through engaging lessons and hands-on activities, we strive to make art an integral part of their education and personal growth.
Students manipulate clay into a human head, with attention to proportion and detail. Using clay-sculpting tools, students express mood and feeling in their character. Reinforces mathematical proportion course of study.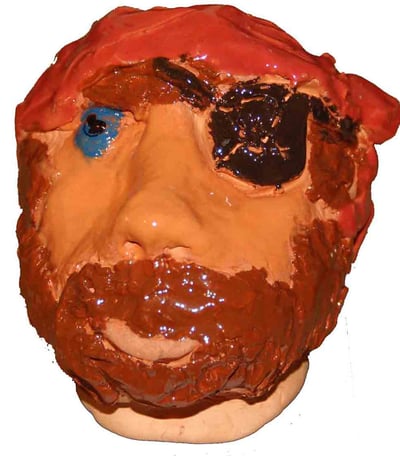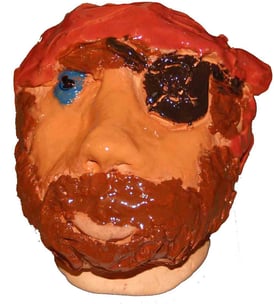 Students learn about composition including balance, color relationships; how pattern creates rhythm and moves the eye through the design, and how repetition creates interest. Using real fruits and vegetables as their model, they draw a still-life contour drawing utilizing the technique of overlapping to create depth.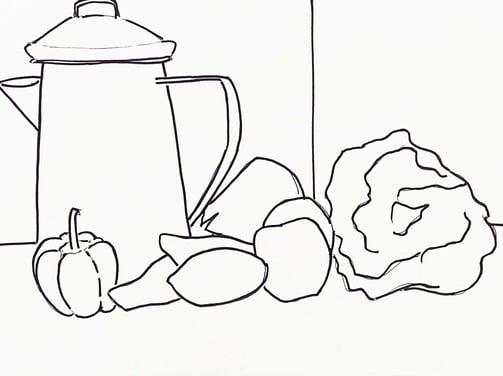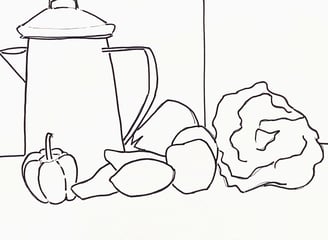 Using cut paper, layering and overlapping techniques, Cray-pas, and gold pens, students sculpt with scissors and create elaborate bird masks in the Ancient Egyptian style. Supports the social studies subject of Ancient Egypt.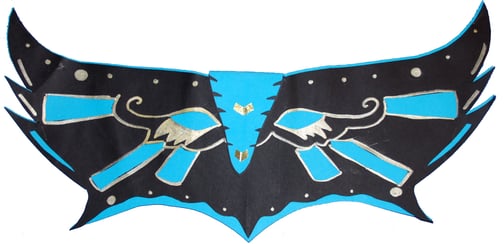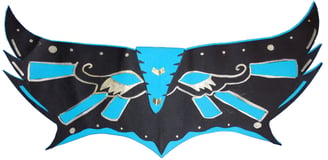 Utilizing the golden ratio, students use a variety of pastel techniques to create a piece of art that is pleasing to the eye. Students use a golden spiral or Fibonacci sequence template to start their own unique composition. Supports the math curriculum.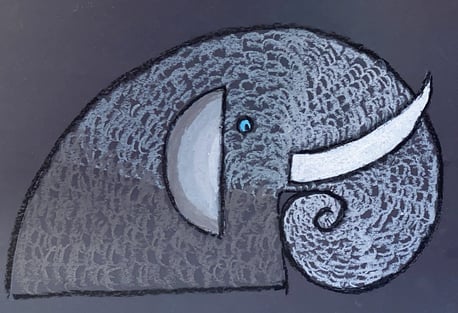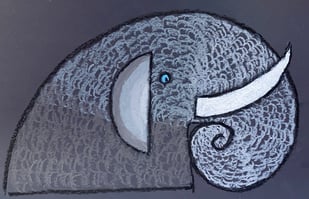 Students learn relief printmaking techniques and use various carving tools to cut a tidal creature design into a printing block. Each student experiments with color to produce a variety of relief prints. Supports science curriculum study of the ocean ecosystem.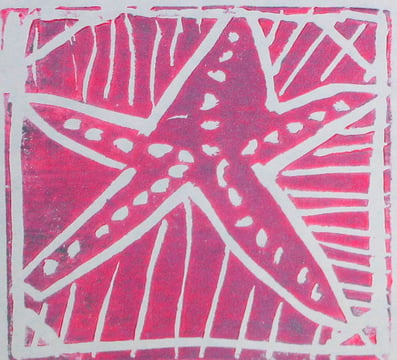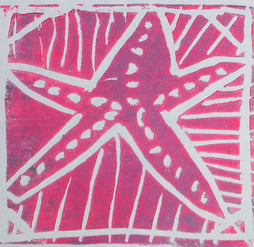 Students learn to create an illusion of 3-dimensional space on a flat piece of paper. They draw with a T-square using horizontal, vertical, parallel, and orthogonal lines leading to two vanishing points. Then in a follow-up video lesson, they can use watercolor pencils to create color, texture, and shading.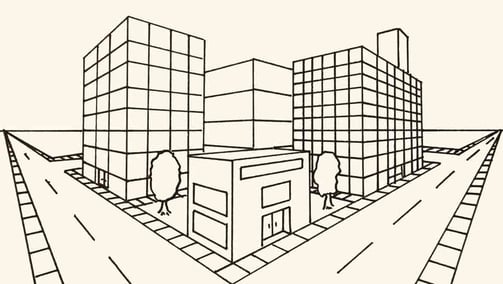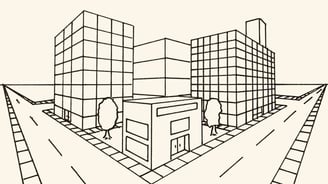 A continuation of Drawing Still Life: The students use color mixing and watercolor techniques incorporating the art elements (line, color, shape/form, texture, space, and value). Complementary and contrasting colors and shading help to create their own still-life paintings with depth and dimension.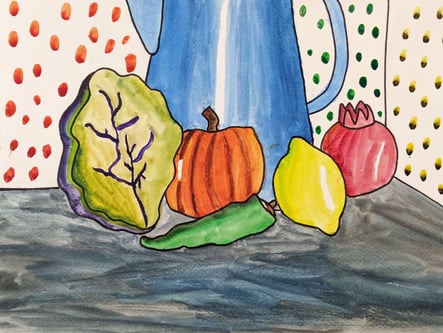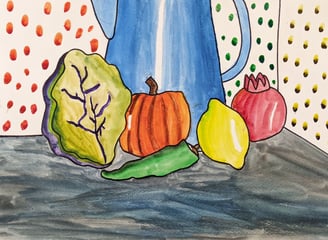 Inspiring creativity through art