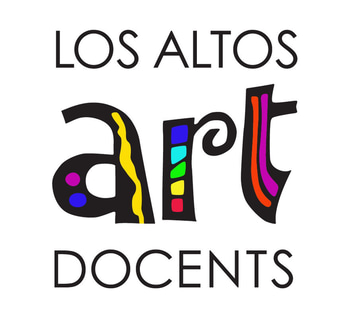 Training program
We train a new cohort of docents every year in the fall. Docents are trained in three ways: weekly training sessions, classroom visits, and meeting and working with experienced docents. Prospective trainees do not need or require any formal art background or skills, just an interest in teaching art to elementary school children.
Training sessions
Training sessions are held at the District Office on the Covington School campus on Thursday mornings. New trainees are expected to attend all the training classes, make additional classroom visits, and start
co-teaching lessons in their first year.
A typical training program consists of:
New docent training only on technique, content, and general program topics in 6 sessions.

Lesson-specific training with all docents for 8 sessions.
Classroom visits
Trainees assist and co-lead lessons in TK-6 classrooms throughout the Los Altos School District.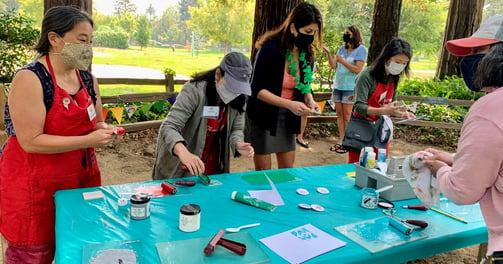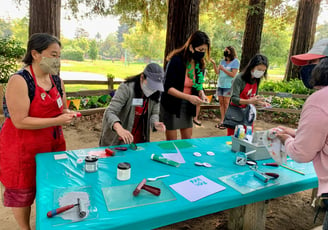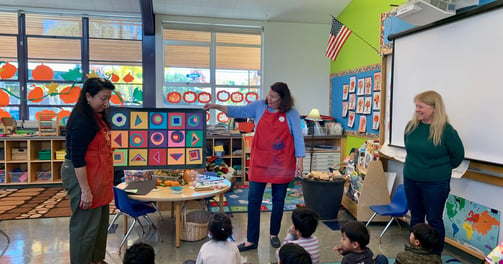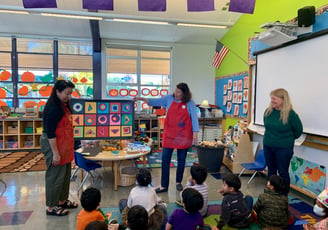 Meet experienced docents
A general meeting of all docents is held one Thursday of each month. General meetings begin with business, and then feature an enjoyable educational program, such as a guest lecturer or adult art lesson! Enjoy special docents-only tours, field trips, and social events, too!
Commitment
Each year, we ask our volunteers to renew their pARTnership with our program and commit to being in the class approximately once a week. This amounts to about 30 classroom visits over the school year.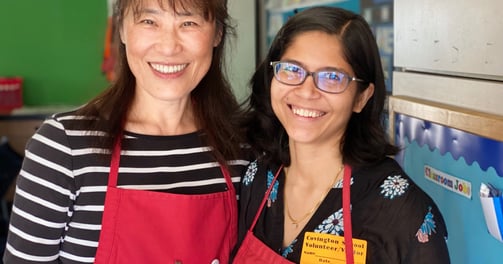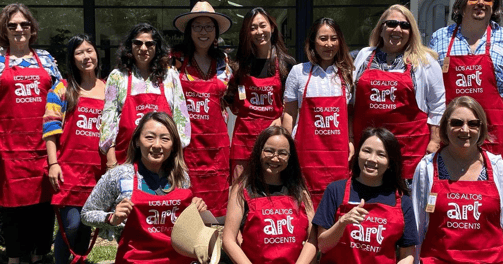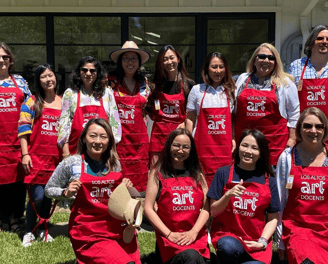 Interested in finding out more and being notified of our next informational session?
Inspiring creativity through art