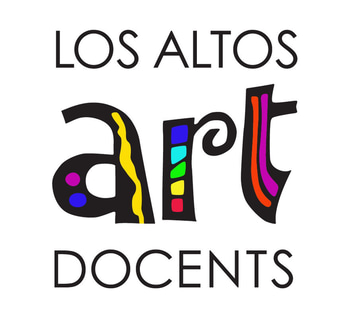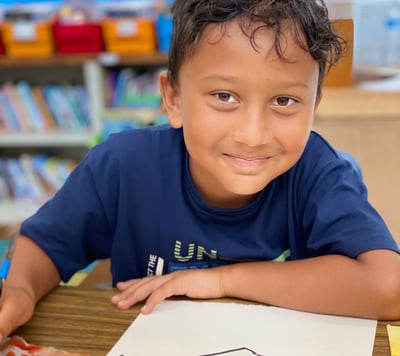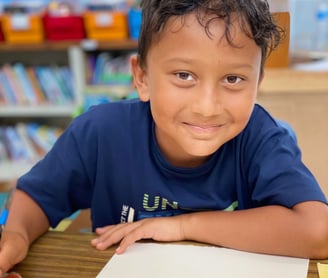 Los Altos Art Docents is a volunteer art program that aims to foster a love for art among elementary school children. Our goal is to provide students with opportunities to explore and appreciate art, develop visual literacy skills, and unleash their creativity. Through engaging lessons and hands-on activities, we strive to make art an integral part of their education and personal growth.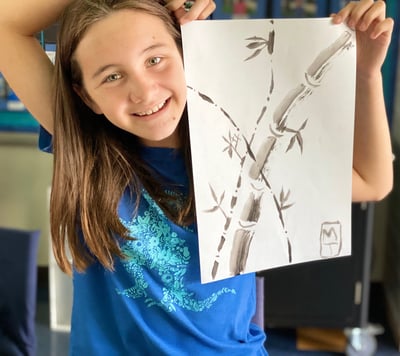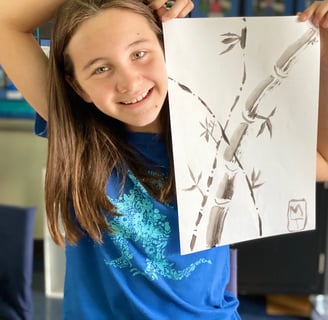 Students are introduced to the Asian style of brush painting using authentic brushes to practice line weights and basic brush strokes to paint bamboo. Relaxing music captures the mood as students quietly experiment with loading paint on the brush, how to respect and hold the brush, and how varied pressure and different strokes can modify the results.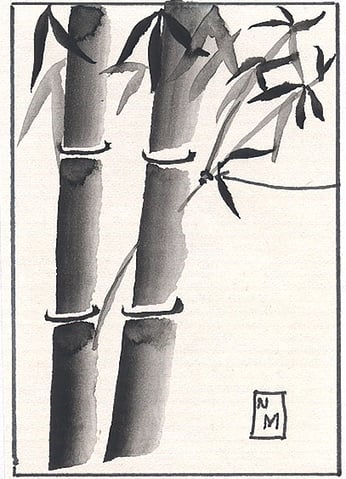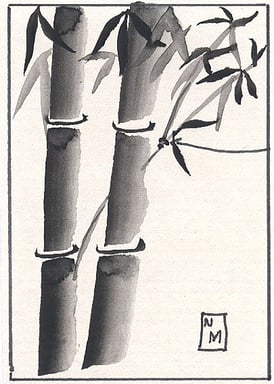 In this lesson, students will draw and paint a cake capturing the glints, gleams, and glows of California artist Wayne Thiebaud. As an introduction to Thiebaud's art, fourth graders will discuss a sampling of his California scenes and pastries while exploring how he used color, light, and shadows.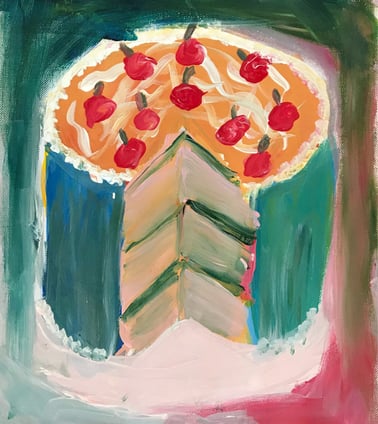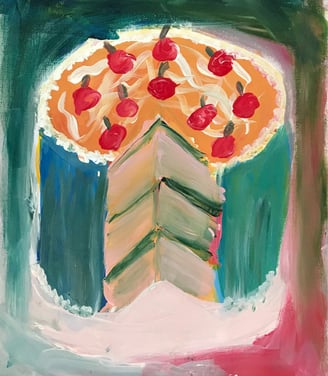 Examples of well-known historical structures show the progression of architecture based on the invention of new technologies and materials. Students design and draw a building facade that becomes part of a class cityscape collage.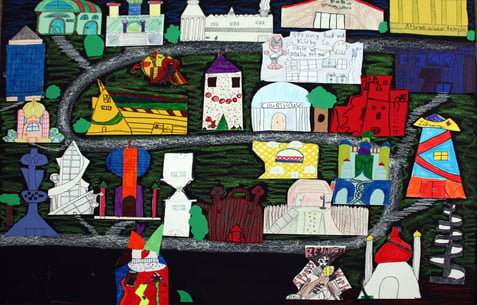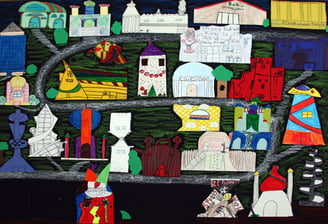 The California state symbols, the bear and the quail act as models for this clay lesson. Students use pull-out, push, and incising techniques to create their own unique sculpture. The art elements of line, texture, form, and shape are used to create the long coarse hair of the grizzly and the topknot and breast feathers of the the quail.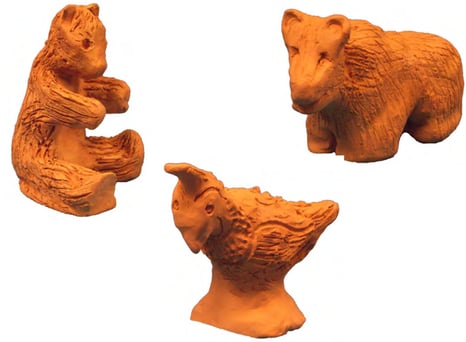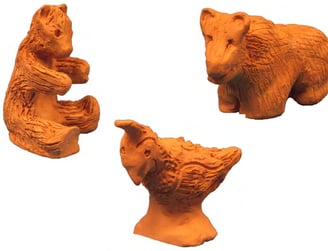 Fourth graders will explore the use of juxtaposition, scale, and ambiguity to create a mixed-media fantasy dreamscape collage. Students' imaginations will be ignited by viewing a selection of 20th-century art that incorporates elements of fantasy, dreamlike images, and surrealism. These images will be used as inspiration for students to create their own dreamlike scenes.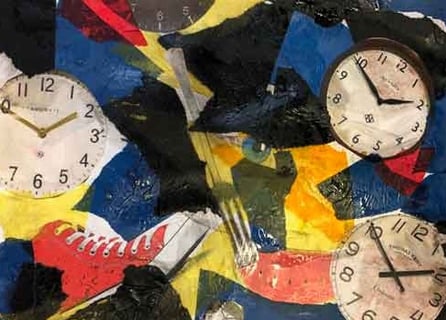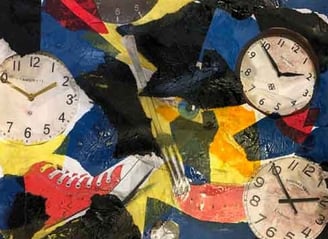 The human figure has inspired artists to pick up their pencils for thousands of years. In this lesson, students will learn how to use proportion and basic anatomy to draw a standing figure and then reposition the arms and legs to create gesture and movement.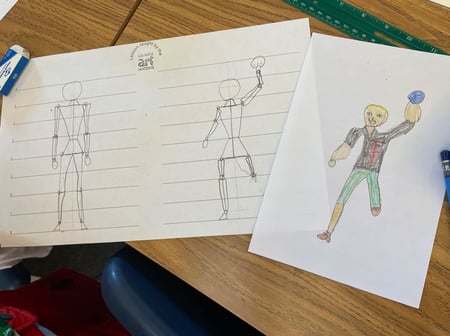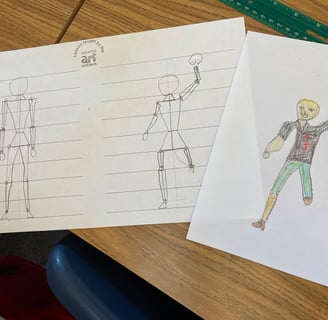 Students continue to improve contour drawing skills and watercolor techniques to create an abstract painting of a seashell in the style of Georgia O'Keeffe. They are encouraged to "see" a shell closely observing its line, shape, texture, and value.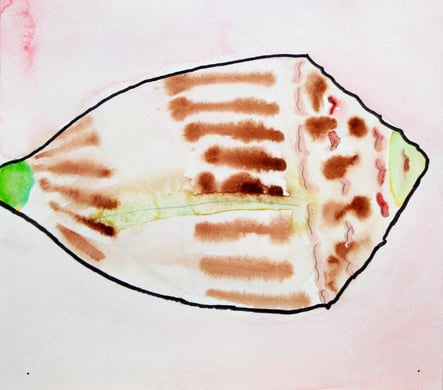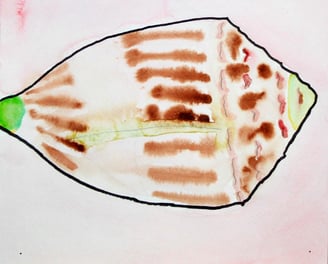 Inspiring creativity through art