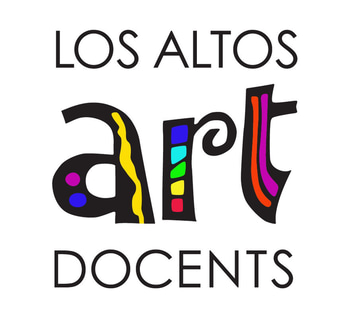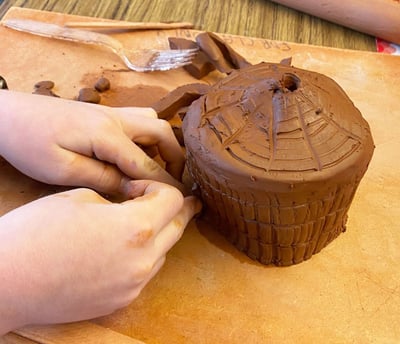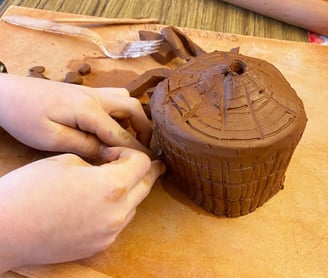 Los Altos Art Docents is a volunteer art program that aims to foster a love for art among elementary school children. Our goal is to provide students with opportunities to explore and appreciate art, develop visual literacy skills, and unleash their creativity. Through engaging lessons and hands-on activities, we strive to make art an integral part of their education and personal growth.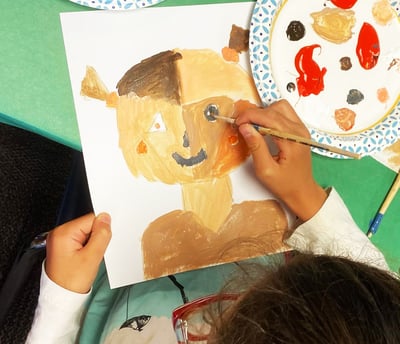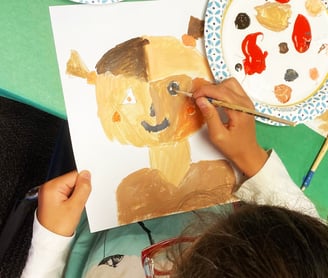 This lesson introduces 3-D clay building techniques in the form of Wickiups, the homes of the Ohlone. Students also review the art elements of shape and texture. Both organic and geometric shapes are used in the creation of a free-standing clay structure.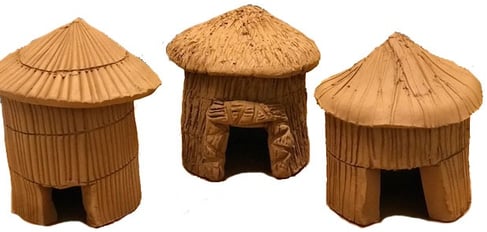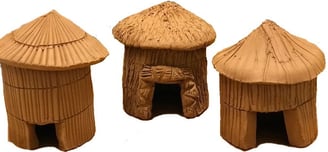 Students discuss the principle of design balance to understand how it creates tension and visual interest in art. Using Alexander Calder as an inspiration, students will then engineer their own kinetic sculptures using geometric and organic shapes.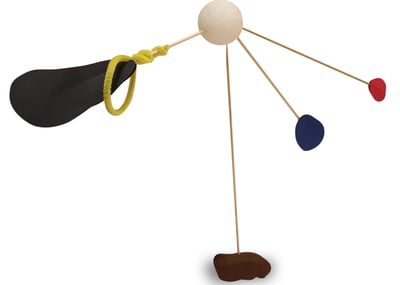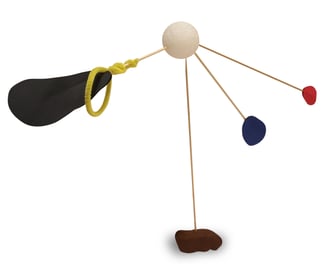 Head of a Man by Paul Klee serves as inspiration for students to paint an abstract head using geometric shapes. Students are challenged to see how many tints, tones, and shades they can mix using one color with black and white acrylic paints. Students discuss how the resulting colors affect the mood of their artwork.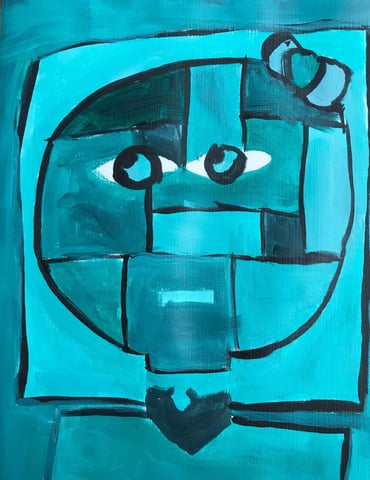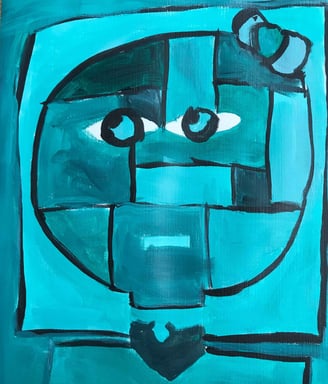 Paul Klee once described line as a "a dot that went for a walk". Students put pencil to paper to discover line through a series of observational drawings. They bring their observational drawings to life by using color pencils and techniques such as hatching, cross-hatching and stippling.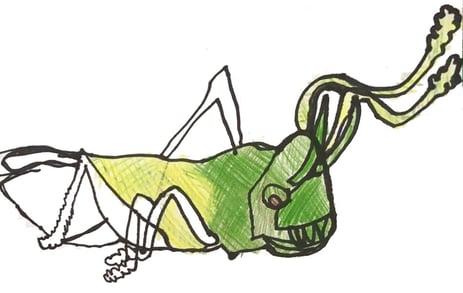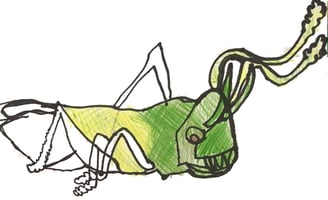 Paintings by Hockney, Rivera, Picasso, and Munch show how artists use complementary color pairs and warm/cool colors to tell a story. Third graders will experiment with mixing watercolor crayons to create a color wheel and then paint a vibrant artwork of pigments and imagination.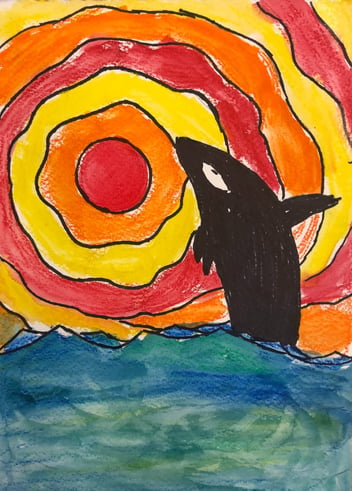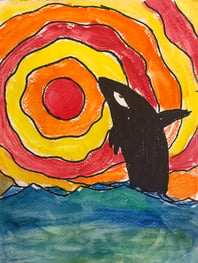 Explore positive and negative space through observation of fine art and by creating a cut paper work of art, inspired by the Japanese principle of NOTAN - the balance of light and dark and the interaction of positive/negative space.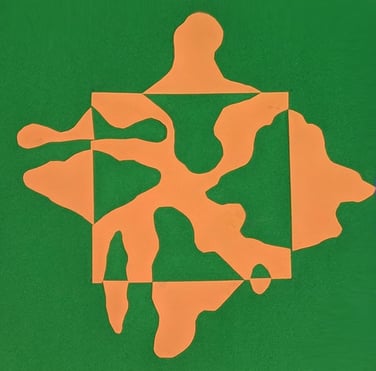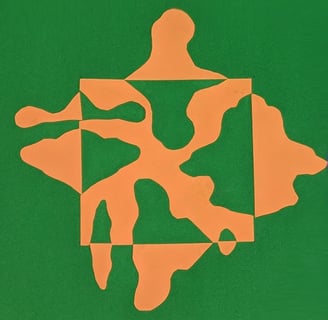 Students create multiple prints from master plates they design. Inking their plates, students create either realistic or abstract designs using patterns, space, and lines. They are free to explore color mixing and how color can affect their line design when printed onto paper.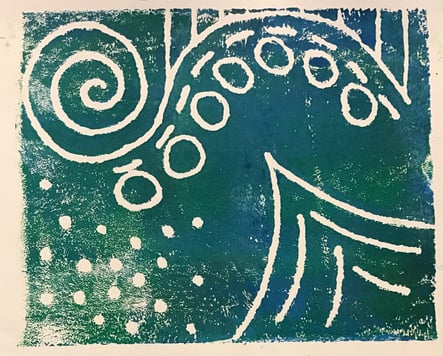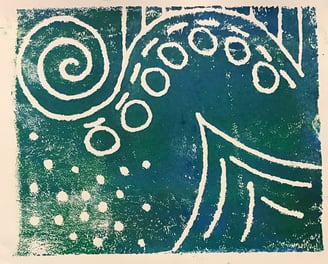 Inspired by Homer, Renoir, and Monet, students use creative watercolor techniques to paint a dramatic stormy scene, a beautiful sunset, or a warm, sunny day. Students use the art elements of space/perspective and color to paint a seascape.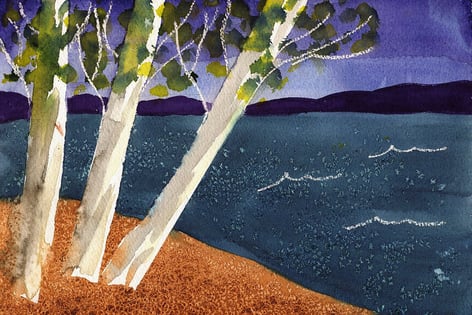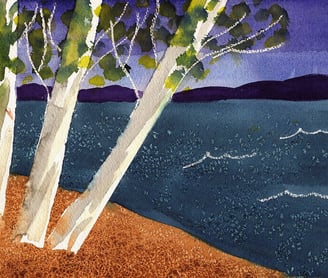 Inspiring creativity through art