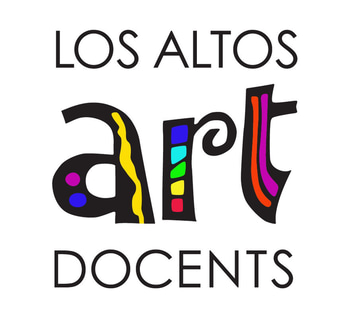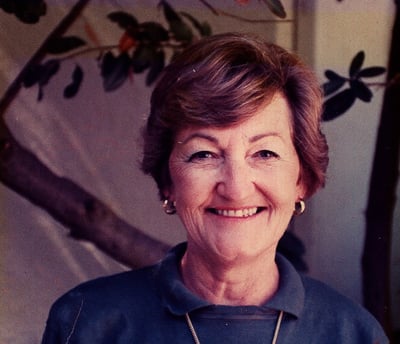 The Los Altos Art Docent program was co-founded in the spring of 1970 by Nancy Marston and Marlene Grove. Frustrated by looming state funding cuts for art instruction in the public schools, the two
co-founders were determined to keep art in the classroom. As a community service project of the Jr. League of Palo Alto, the original "Art Enrichment Program for the Los Altos Elementary Schools" offered a "portable museum of fine reproductions of famous paintings" to be brought by volunteers into the classroom when requested by the teacher.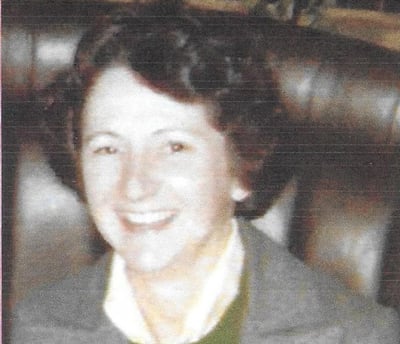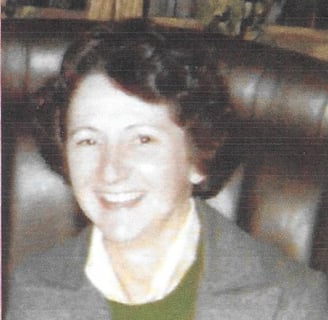 In the program's inaugural year, 17 trained volunteer docents delivered 80 one-hour presentations, including a 3-part unit on American Art to complement the 5th and 8th-grade social studies units on American History, a 2-part fundamental unit to present basic art principles for 4th-grade, and a basic art elements unit on animals designed for kindergarten.
Presentations were scheduled on a monthly basis and were designed to "cultivate an enjoyment of art" rather than simply teach about art, with the foremost goals of bringing fine art into the classroom, developing a child's interest in and appreciation for art, and to show how art reflects the period in history in which it was created. Volunteers were recruited from all schools in the district and served in any school where the program was requested. Since funds were not available through the school district to cover the cost of materials and miscellaneous expenses, docents were asked to consider making a small voluntary donation of not more than one dollar for the kitty. Docents were expected to deliver two presentations per month.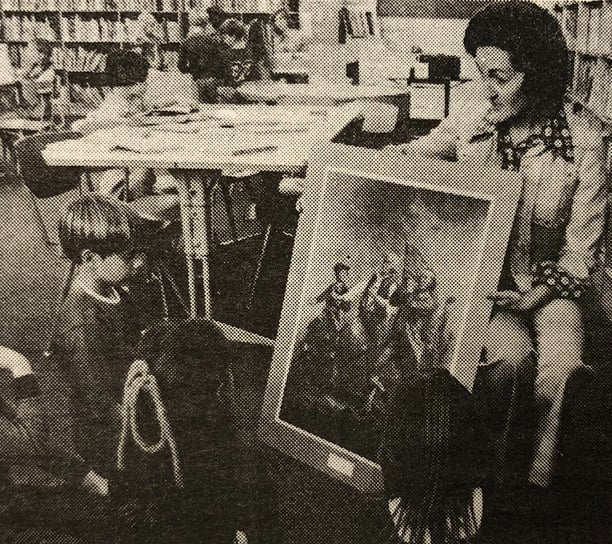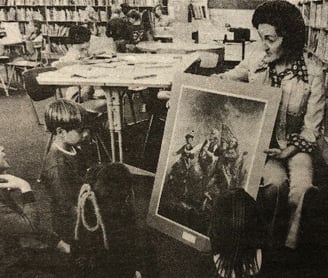 The program was enthusiastically received by teachers and students and grew rapidly in its first four years. The docents organized a Spring Art Show in 1971 in downtown Los Altos in collaboration with the Village Association, highlighting the theme of "The World of the Young Artist." The show included one piece of art per student from the 11 schools in the district.
By 1975, the number of classroom presentations had nearly tripled, and new hands-on lessons were developed to include watercolor painting, clay tiles, clay animals, cut paper animals and flowers, and wire sculpture. Eight board members collaborated with a district-paid part-time secretary to ensure the efficient communication and implementation of the program from its new office location at Covington School.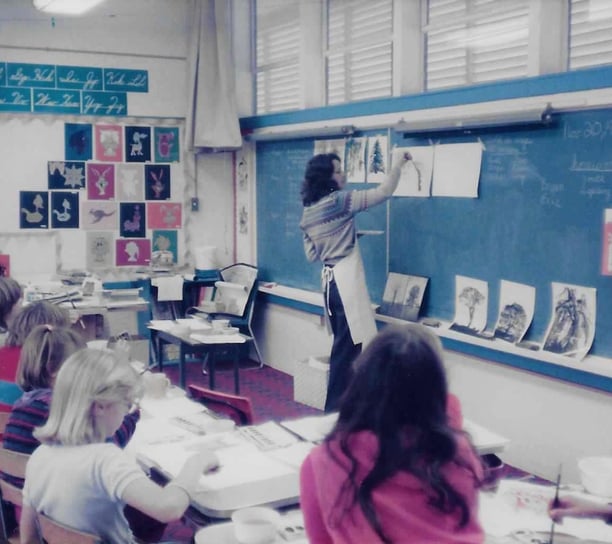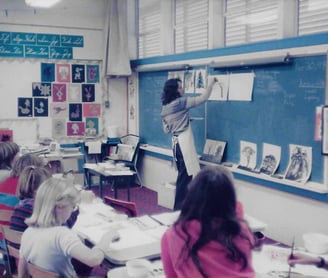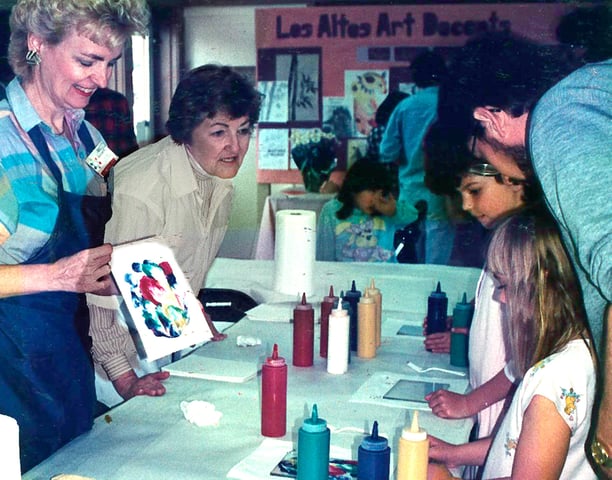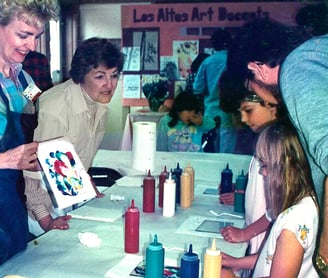 Over the next four decades, the Los Altos Art Docents earned the admiration and support of educators and volunteer organizations throughout the county and started offering training workshops for other school districts and private schools in the area.
The annual art show blossomed into a beloved community celebration at Hillview Community Center showcasing docent-guided artwork from each elementary school student, with docents leading hands-on activities for families to enjoy. The docents nurtured a renewed focus on the development of critical thinking in children as a result of their art experiences and highlighted the benefits of using art across subjects.
In 1989 the Art Docents received Santa Clara County's annual Glenn Hoffman Exemplary Program Award for innovative and creative programs and played an integral role in the creation of a new scope and sequence for the visual arts, implemented district-wide. With funding from LAEF and special funds from the State Department of Education, every teacher in the district participated in a hands-on in-service training session to learn how to teach the four major art elements and principles of design – line, shape/form, color, and texture.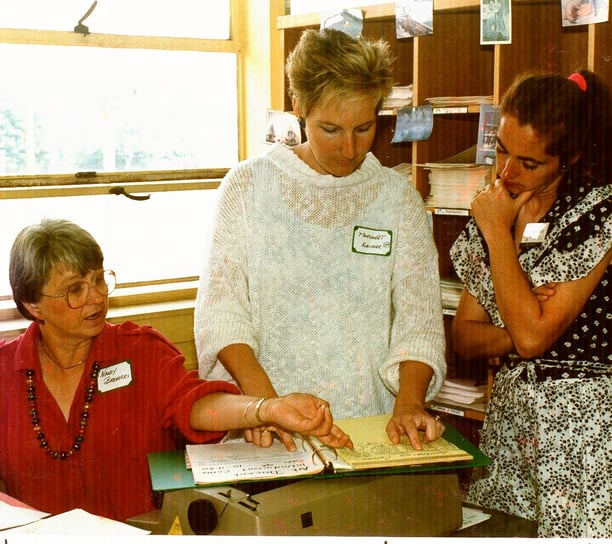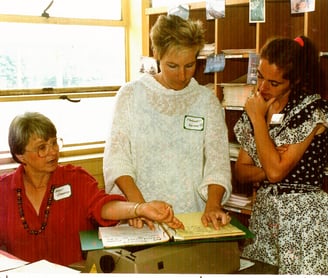 Today, the program is thriving with more than 70 trained volunteer docents, including 11 elected board positions, two district-paid program employees,
a 10-member curriculum committee to revise and develop new lessons, biennial student art shows at each of the 7 elementary schools, and a robust training program.
In a typical school year, we average 700 classroom visits, delivering over 50 unique lessons to all TK-6th grade students across the district. As part of their annual agreement contract, docents are expected to be in the classroom leading or assisting lessons once a week, or 4 times per month. Each of the elementary school PTAs have to contribute a mere $6 per student annually to cover the cost of materials, office supplies, training, and program expenses.
Inspiring creativity through art